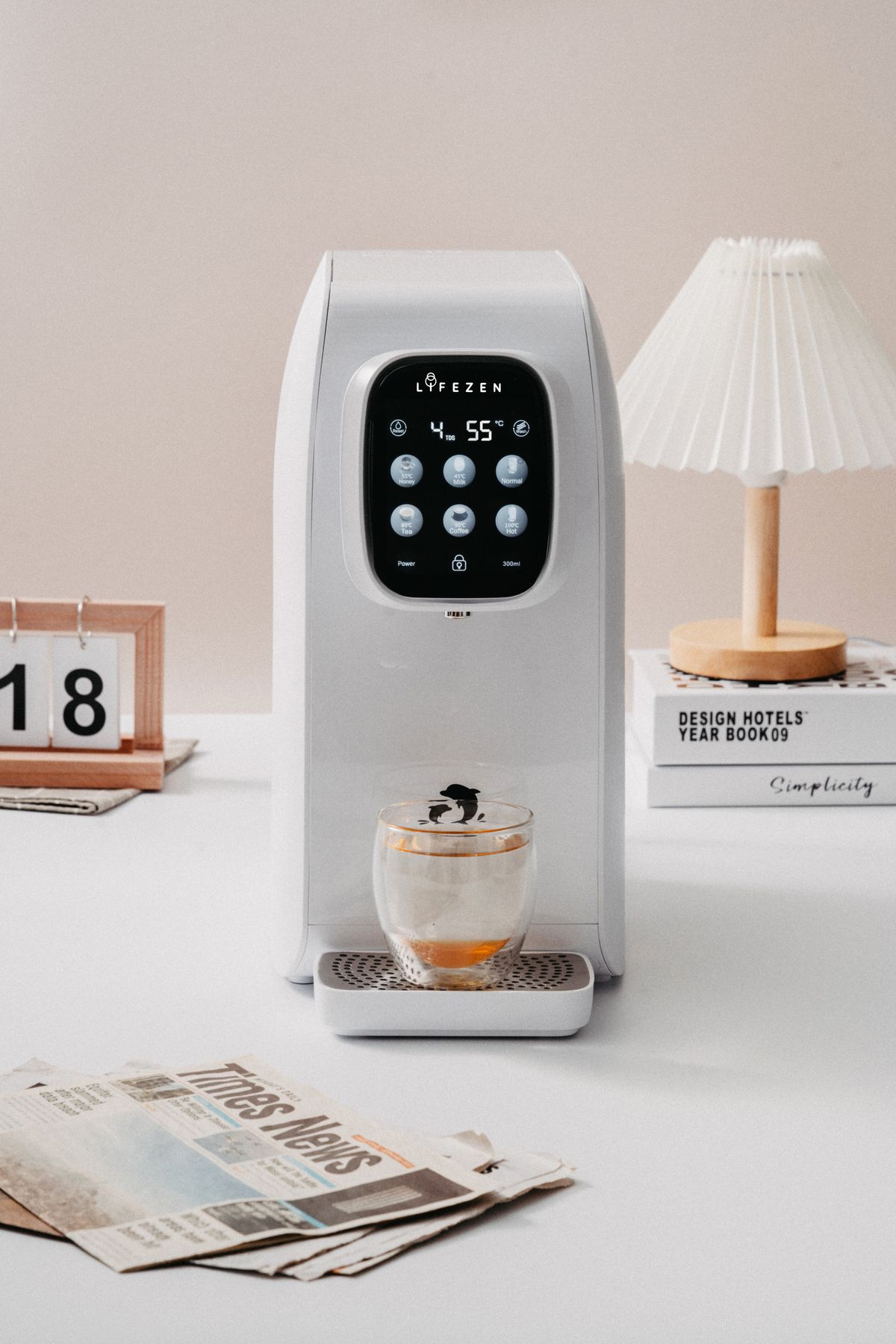 BRAND: LIFEZEN
MODEL: DOLPHIN (Plug-And-Play)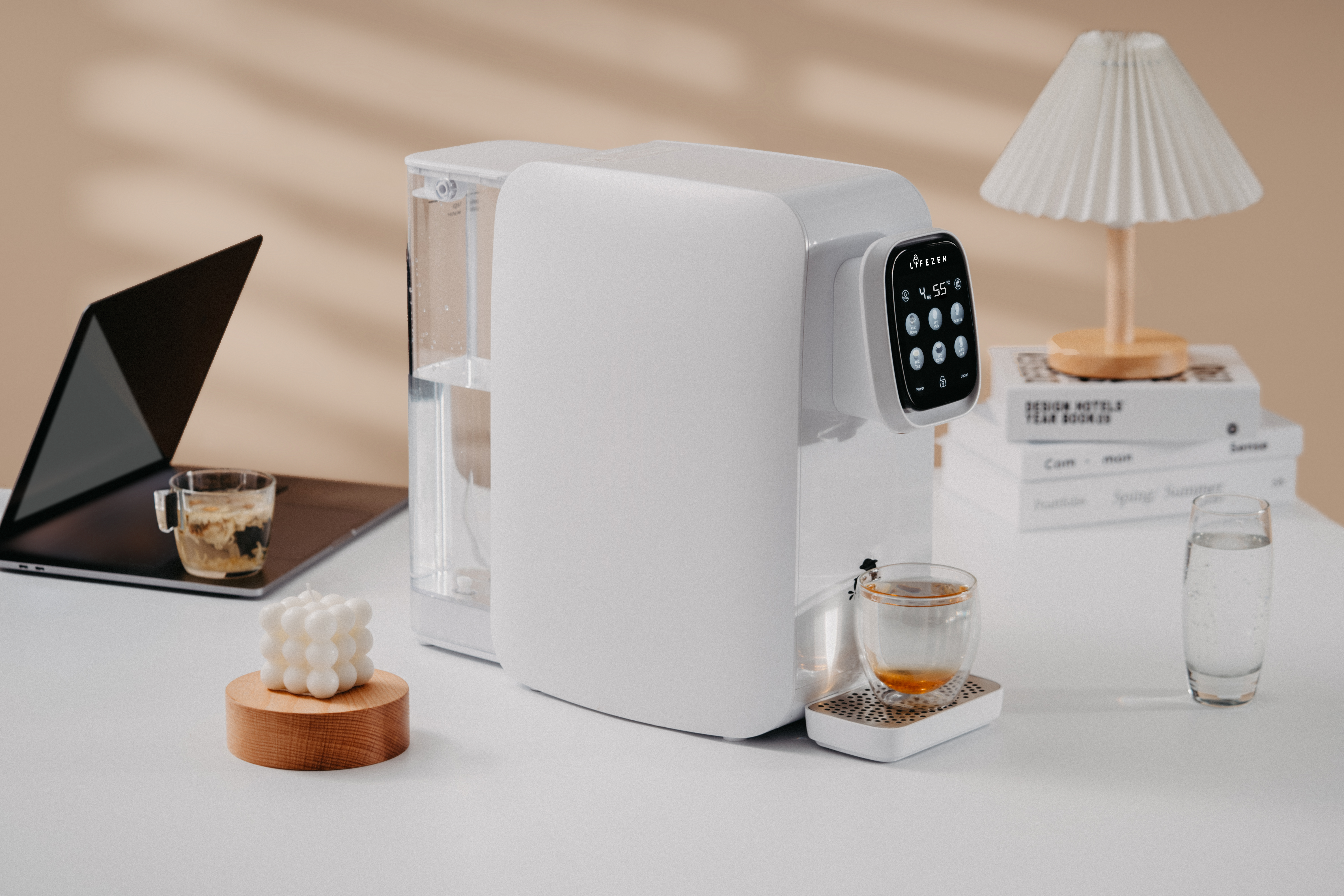 WATER... A person should drink at least 2 Litres (8 glasses) of water a day. A human's body is made up of an average of 60% water. As we all know, water being one of the most important substance on earth, clean water should be basic human right. In some cases, clean water has become a commodity as it is not readily available. Now imagine, consuming a substantial amount of water filled with harmful particles that may be damaging to the body, daily. Fast forward a couple of decades and the repercussions are unbearable. In short, we all should have clean and fresh water to consume.
Lifezen Dolphin Water Purifier
This machine is designed with Reverse Osmosis (RO) filtration technology combined with rare earth film heating material, patented color screening material and other emerging technologies as a whole to provide the best home water purifier.
It is a drinking water machine that requires NO INSTALLATION and can be placed in various LIVING as well as OFFICE spaces. With no installation required, its practically built for people living in small spaces or places which doesn't allow for drilling or wet works. With it's multi-temperature feature, it is so easy to use and saves a lot of time! Paired with the latest design in water cartridges' allows for easy maintenance. With the plug and play design, it is the best choice for your daily supply of healthy and clean drinking water.
Key Points:
Easy setup
Tankless design
Instant hot water (No Repeated Boiling/Heating)
Six levels water temperature (Room / Baby Milk 45˚C / Honey 55˚C / Tea 80˚C / Coffee 90˚C / Hot 100˚C)
Easy Maintenance with plug and play filter cartridges
Warranty period: 2 Years Warranty

(Terms & Condition Apply)

Portable
Independent of water supply (Functional even without water supply)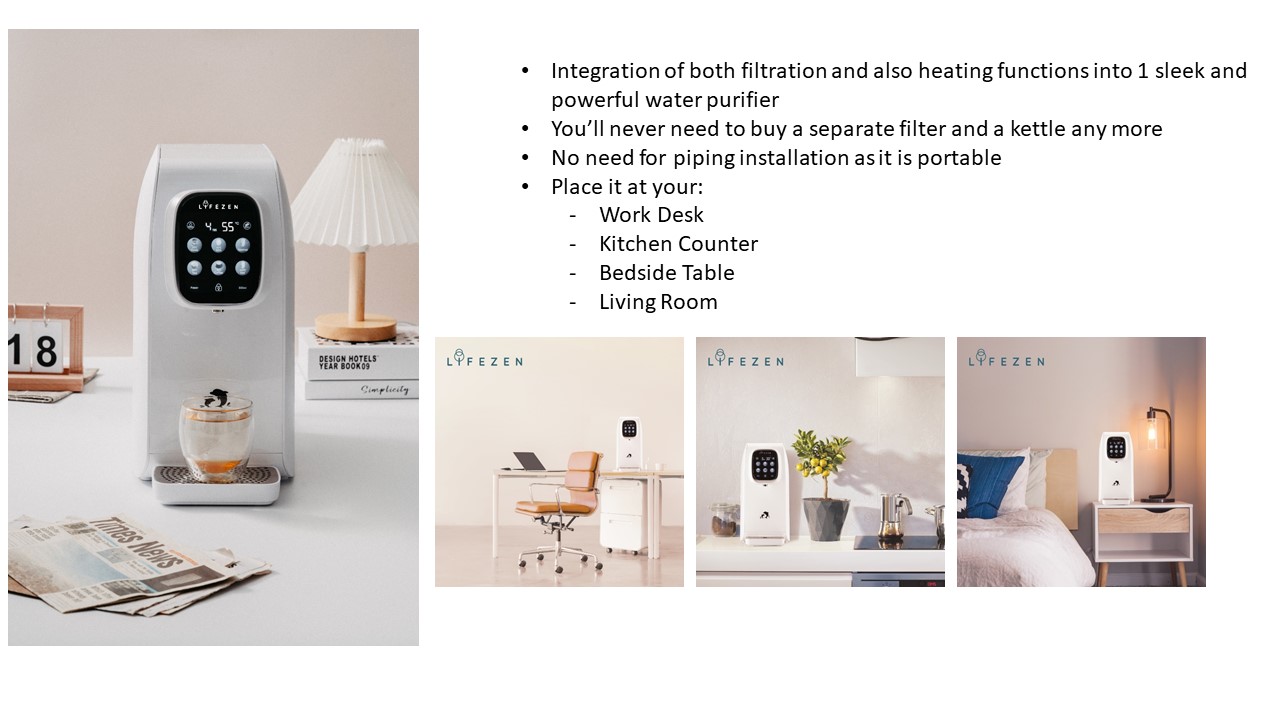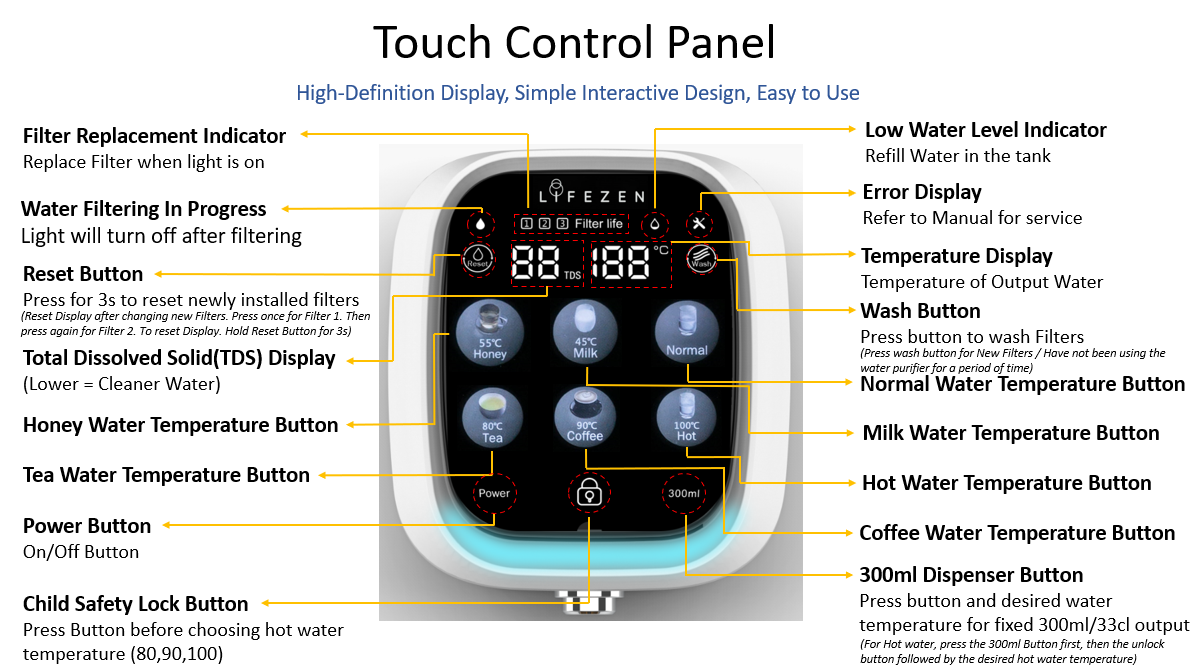 Filters: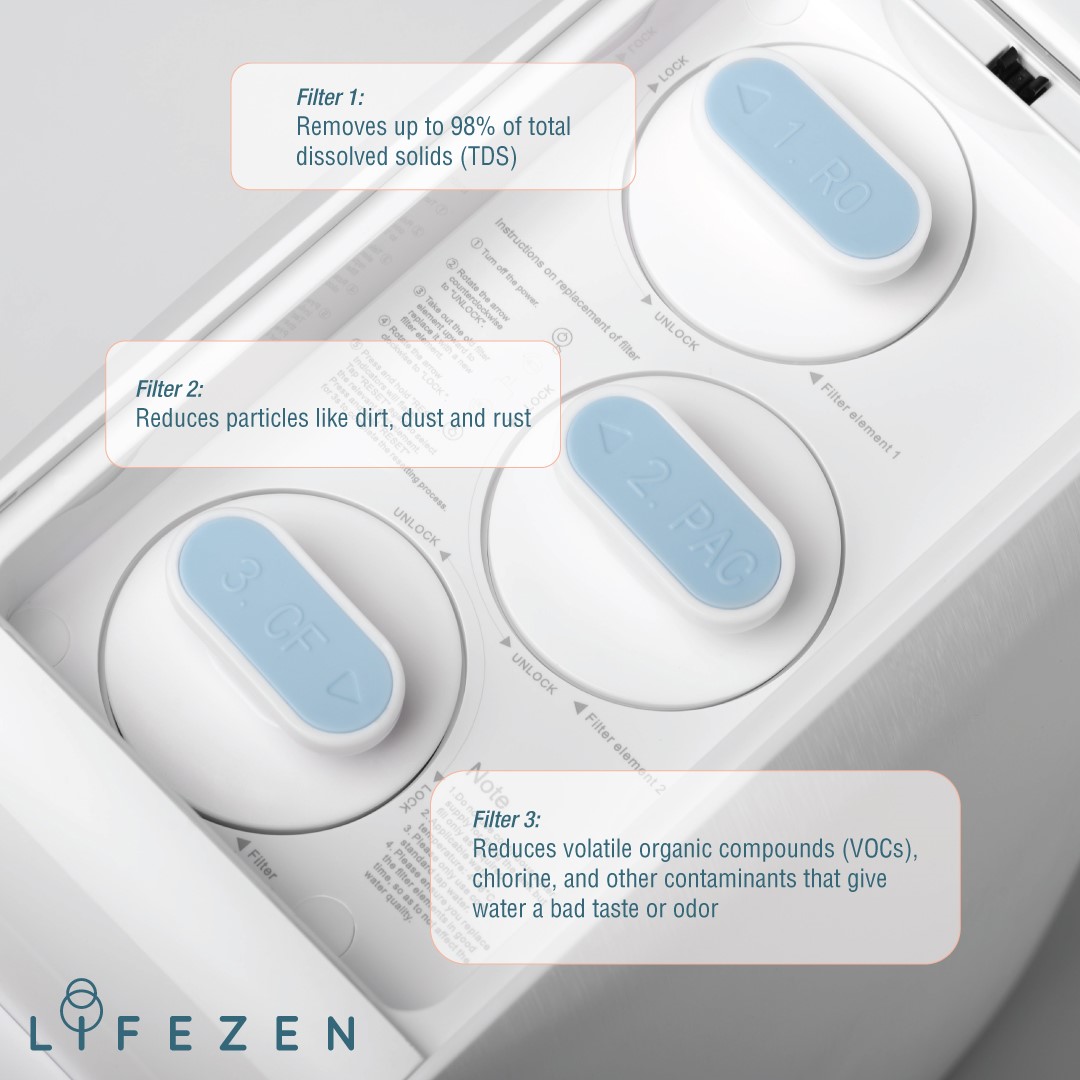 Product Specifications:
Product Dimensions (WxDxH) : 200x450x387 mm
Weight : 7.3kg
Water flow rate : 7.8L/hr
Rated voltage : 220V
Frequency : 50Hz
Rated power : 2200 W
Power consumption : 0.1 kW . (h/24h)
Raw water tank capacity : 3L
Waste water tank capacity : 1L
Water Temperature in tank : 4-38℃